Key Takeaways:
🌳 Family Tree Maker is a powerful tool for exploring your family's history and uncovering the stories of your ancestors.
💻 There are various software options available, each offering different features and support levels.
📚 Online resources, like Ancestry Library Edition and FamilySearch, offer access to billions of historical records worldwide.
🧩 Creating an accurate family tree requires thorough research using various sources, such as vital records and genealogical databases.
📝 Tips for making the most of Family Tree Maker include starting with a basic tree, including details on each person, and uploading photos to bring your tree to life.
🔄 Family Tree Maker is compatible with both Windows and Mac computers, but it's important to check compatibility with your device.
🔄 Sharing your family tree with others is possible through Family Tree Maker's web-based tools and TreeShare feature.
👪 Joining a genealogical society can provide access to additional resources and a supportive community of researchers.
📝 Troubleshooting common issues with Family Tree Maker can be resolved by rebooting the computer or checking view settings and data accuracy.
📄 Printing graphs and documents with Family Tree Maker is easy and allows you to create attractive family tree charts for different generations.
Have you ever wanted to uncover the stories of your ancestors? With a family tree maker, it's easier than ever to find out more about your past. Building an accurate and detailed family tree is no small task – but with the right tools, even beginner genealogists can create their own legacy. In this article, we'll explore how to use a family tree maker so that anyone can start exploring their family history.
Are you eager to get started? The good news is that there are plenty of different options when it comes to software for creating a family tree. Whether you want something easy-to-use or feature-rich, there's likely a program that fits the bill. We'll discuss some of the features that many programs offer and provide tips on what to look for in order to make sure you're getting the most from your investment.
Finally, if you already have experience building a family tree then this article will give you additional insights into making it as accurate and comprehensive as possible. So whether you're just starting out or looking for ways to improve your research methods – keep reading to learn everything you need to know about using a family tree maker!
Benefits Of A Family Tree Maker
Tapping into your family's history can be like taking a trip back in time, and with the help of a Family Tree Maker you can explore this journey. A Family Tree Maker is an invaluable tool that allows users to build their genealogical tree and preserve it for future generations to come. This type of program gives individuals powerful features including the ability to store information about each ancestor, record vital statistics such as dates of birth and death, attach images, save sources of information on individual ancestors, and much more. With all these capabilities at hand, one can easily create a detailed and accurate account of their family's past. By having access to this data stored digitally, descendants will have easy access to view the tree for years to come. Transitioning now into the different types of software available…
Different Types Of Family Tree Makers
There are various types of family tree makers available. Software Mackiev is one of the most popular, and it offers a range of tools to help you create your own family trees. The software allows users to customize their family tree with different templates and color schemes, as well as add photos and other media files. Additionally, it provides a search engine that can be used to find out more information about ancestors or relatives. Other options include websites such as Ancestry and MyHeritage, which allow customers to upload their genealogy data from existing sources. Programs like Family Tree Builder provide comprehensive databases for tracking down distant relatives, while programs like Reunion help manage complex multi-generational relationships between multiple branches of a family tree. These family tree makers offer an easy way for individuals to research their ancestry without having to start from scratch.
Researching your family history requires more than just creating a chart or diagram; it involves piecing together all of the records and stories associated with each individual ancestor in order to form a complete picture of your past.
Researching Your Family History
According to statistics, over 70 million people worldwide have used online family tree makers. Once you've chosen the right software for your family tree maker needs, it's time to get started on researching your family history.
When beginning your research, think about what type of information you would like included in your family tree. Consider adding dates and locations related to births, marriages and deaths; religious affiliations; military service records; education level achieved; job titles or profession; and any other facts that give an insight into each person's life story. You can also add photos, documents or scanned images to support the entries.
Using a variety of sources is key when building your family tree. Utilize vital records such as birth certificates, death certificates, marriage licenses and census records from government agencies or archives. Also review websites with genealogical data from county clerks' offices or societies specializing in certain ethnic backgrounds or religions. It is even possible to find out more about relatives by searching through newspaper articles and obituaries. With some patience and hard work, you will soon be able to establish connections between generations and create a full picture of your ancestors' lives.
By doing thorough research using quality resources and tools provided by a reliable family tree maker application, you'll be sure to construct an accurate representation of your lineage that can serve as a valuable resource for future generations. As you continue on compiling information for your ancestral figures, keep in mind that there are many different ways to store this knowledge – such as paper charts or electronic databases – so choose the option that works best for you!
Related: How To Draw A Family Tree?
Choosing The Right Software
When it comes to creating family trees, there are a few options available. One of the most popular is Family Tree Maker (FTM) software. It's a desktop genealogy program that helps you create your family tree quickly and easily. FTM files can be imported into other programs as well, making it an excellent choice for tracking your ancestry over time.
When deciding which type of genealogy software to use, make sure you consider how much data management and customization you'll need. If you're just getting started in researching your family history, then Family Tree Maker may be all you need. With its simple-to-use interface and expansive library of features, it's easy to start building your family tree with this powerful desktop genealogy software. Plus, having access to the extensive library of resources makes discovering new information about your ancestors even easier! Transitioning seamlessly into the next topic on downloading and installing the software will help make setting up Family Tree Maker hassle free.
Downloading And Installing The Software
Family Tree Maker is a genealogy software that allows users to store, organize and build their family trees. To get started with the program, you'll need to download it onto your computer. You can do this through FTM Connect which provides a link to where you can download Family Tree Maker. Once downloaded, installing the program should be easy; just follow the on-screen instructions.
Once installed, you'll be ready to start inputting data into the database. This will allow you to create an accurate representation of your family tree.
Inputting Data Into The Database
It's like the old adage, 'If you want something done right, do it yourself.' When it comes to constructing your own family tree maker, this phrase could not be truer. Creating a comprehensive and accurate family tree requires dedication and attention to detail. That is why Family Tree Maker makes it easy for users to input their data into the database quickly and easily.
Using Family Tree Maker, you can include media such as photos of individuals or documents that are pertinent to the genealogical search. You may also add information about common ancestors in order to build a bigger picture of your family lineage. With its simple-to-navigate interface and numerous options available for recording details about each ancestor, using Family Tree Maker is an efficient way to log all the relevant information needed for creating accurate family trees. As we move forward with our journey through building a successful family tree maker project, let us now turn our focus towards creating charts and reports from the gathered data.
Creating Charts And Reports
Now that your data is inputted into the Family Tree Maker, you can use its features to create charts and reports. The program offers a variety of options for both experienced and beginner users, allowing them to quickly generate family trees with ease. Advanced tools give users access to new features, such as interactive timelines and map views which further enhance their ability to visualize their research results.
In addition, aside from merely displaying information on screen, the software also makes it easy to export data in a number of formats so that you may share your discoveries with others or incorporate them into other projects like scrapbooks. With just a few clicks you'll be able to save everything from ancestor lists to pedigree charts without any hassle. Moving forward, this will help make sure all your hard work does not go unnoticed. Ready now to move onto exporting data to other platforms?
Exporting Data To Other Platforms
Family Tree Maker is a great tool for managing and organizing your family tree data. But, you may not want to store all of the information within this software alone. Fortunately, exporting data to other platforms is straightforward and easy.
Software is available that allows users to export their data into GEDCOM files or even Excel spreadsheets so they are able to access it from any computer with an internet connection. This makes it easier than ever before to share genealogy research with others while keeping track of changes in real time.
By merging multiple databases together, users can quickly identify common ancestors and build upon existing knowledge without having to manually search through every source again.
Merging Multiple Databases Together
Family Tree Maker (FTM) is a great tool for merging multiple databases together. To begin, make sure that each database contains its own distinct vertical lines of living people and their connecting relatives. Once the data has been properly organized, click "Merge" on the FTM menu bar. This will bring up an interface where you can choose which databases to merge with one another. Select those files, then review them in the popup window before finalizing your selection. By clicking Merge Now, all the selected files will be combined into a single file. It's important to note that this process merges only two databases at once – if more than two databases need to merged, repeat the steps above for each set of two until all are complete. After everything is uploaded and consolidated into one master family tree, you'll have successfully merged multiple databases together!
Saving Projects For Later Use
Once you have merged your multiple databases together, it is time to save the project for later use. When using Family Tree Maker, saving a project has never been easier. This can be done by simply clicking on 'File' and then selecting 'save as'. You will now be able to name this project so that it can easily be identified when opening again in the future. To ensure that others are aware of all the hard work put into creating your family tree, send them an email with a link to view their family's history! They will not only thank you but also appreciate the effort taken to bring generations together – something that would otherwise remain an untold story.
Transitioning seamlessly into the next section: With your newly saved project, printing graphs and documents becomes even more accessible than before.
Printing Graphs And Documents
Printing graphs and documents with Family Tree Maker is easy. You can create attractive family tree charts for any generation of your family, from the oldest ancestor to the youngest generation. Here are some steps you should follow when printing:
Set up Printer:
Connect printer to computer
Install software driver if needed
Open File in Family Tree Maker:
Use file menu to open a saved file or start a new one
Go through each step until you reach "print" section
Print Chart/Document:
Select type of chart or document you want to print (e.g., pedigree chart)
Adjust settings such as paper size & orientation, margins, font size etc. according to your preference
With these simple steps, using the new software of Family Tree Maker will help you quickly create beautiful charts and documents about your family history that can last for generations. Now that we've discussed how to use the software for printing, let's move on to finding online resources related to family history research.
Finding Online Resources
It's estimated that over 3 million people use family tree maker software, a platform which allows users to easily connect and discover their families. There are several options available for finding online resources with this program.
| Resources | Description | Link |
| --- | --- | --- |
| Ancestry Library Edition | Contains genealogical data from numerous countries around the world; full access is only available through subscribing libraries. | https://www.ancestrylibrary.com/ |
| FamilySearch | Website operated by The Church of Jesus Christ of Latter-day Saints providing free access to billions of historical records worldwide; includes indexes and images. | https://www.familysearch.org/en/ |
| Fold3 Military Records | Online library of US military service records throughout history; requires subscription or purchase per record (or in bulk). | http://go.fold3.com/military_records/ |
With so many different sources to choose from, it can be overwhelming when deciding what resource best fits your needs. It's important to research each one before committing to one option as some require subscriptions while others may charge fees for accessing records. Additionally, there are plenty of free resources offered such as those listed above that provide valuable information about your ancestors' lives without having to pay any money at all! Taking the time to explore these options will help you gain more insight into your family's past quickly and efficiently. With that being said, moving on to troubleshooting common issues
Troubleshooting Common Issues
Family tree maker is a powerful tool for tracking family histories and creating detailed, cohesive trees. As with any software program, however, you might occasionally encounter issues while using it. Here are some of the most common problems people experience when working with Family Tree Maker and how to troubleshoot them:
Highlighted fields not saving changes: If your highlighted fields won't save changes, try rebooting your computer or device. This simple step can often resolve the issue.
Data disappearing from ancestors' profiles: When this happens, check the filters in place on your view settings—the data may still be there but filtered out of sight. You also might need to double-check that all dates are accurate; incorrect information may cause certain records to disappear from view.
Trouble tracing back far enough: To find more distant relatives, consider utilizing DNA testing services like AncestryDNA or 23andMe which will help connect you further back than traditional record keeping methods might allow.
If you're having difficulty locating information about particular ancestors or branches of your family tree, don't hesitate to reach out to genealogical societies and associations who specialize in collecting ancestral details – they'll be able to provide valuable assistance in piecing together even the toughest puzzles! Now let's explore tips for making the most of Family Tree Maker.
Tips For Making The Most Of Family Tree Maker
Using Family Tree Maker (FTM) is a great way to explore your family's history and discover more about your ancestors. FTM can help you create an organized, detailed tree quickly and easily. Here are some tips for making the most of this powerful tool:
| | |
| --- | --- |
| Start With A Tree | Receive An Email Alert When New Records Match Your Ancestors |
| Include Details on Each Person In The Tree | Upload Photos To Bring Your Tree To Life |
| Search For More Information On Your Ancestors By Record Type | Reach Out To Relatives Who Share Common Ancestors Or Connections |
Start by creating a basic tree using the program – just add names, dates, and relationships as you go along. Then take it one step further by including details like birthplaces, occupations, education level, etc. This will make it easier to connect with other researchers who may have valuable information about your relatives. You can also upload photos of your ancestors to give the tree even more life! And don't forget to use search tools within FTM to find new records that might contain information about members in your family tree. Finally, when you've found potential connections or common ancestors with another researcher, send them an email or message so they know how they're connected to you! That way everyone stays informed and up-to-date on their family history research. Plus, if someone in the youngest generation has newly discovered relatives through DNA testing, they should be included too!
Related: How to view the entire family tree on Ancestry.com?
Frequently Asked Questions
What Is The Cost Of Family Tree Maker?
Family Tree Maker is a genealogy software program that can help you to create and track your family tree. It provides options for users who are just starting out with their research all the way up to experienced professionals. The cost of Family Tree Maker varies depending on which version you choose.
There are three different versions available, each offering varying levels of features and support: Standard, Deluxe, and Ultimate. Each version has its own set of benefits:
Standard offers basic functions like adding people and sharing information with others.
Deluxe includes an extended feature-set such as access to more than 20 billion historical records from around the world.
Ultimate gives you even more in terms of features, including the ability to collaborate with other genealogists through the web interface or by using GEDCOM files.
In addition to these packages, there are also subscription plans available that offer additional functionality such as cloud storage, online backup service, and customer support services at an extra cost. Whether you're just getting started or have been researching your family history for years, Family Tree Maker can be a great tool for discovering new information about your ancestors and tracking down missing pieces of your family story.
Is The Software Compatible With Macs?
Family Tree Maker is a genealogy software used to create family trees. It's available for both Windows and Mac users, but it's important to check compatibility with your device before purchasing the software. This article will discuss the compatibility of Family Tree Maker with Mac computers.
First, let's take a look at what features are included in Family Tree Maker:
Ability to connect with data from Ancestry.com
Comprehensive charting capabilities
Customizable tree views, reports and diagrams
Multiple user collaboration tools
These features make it easier for people who want to build their family tree on Macs; however, there may be some limitations when using this software on Apple devices. For example, certain versions of Family Tree Maker aren't compatible with macOS High Sierra 10.13 or later operating systems. Additionally, if you're running an older version of OS X that isn't supported by Apple anymore (such as Snow Leopard), then you won't be able to use the latest version of Family Tree Maker either.
Overall, while Family Tree Maker does provide great features for creating genealogical charts on Mac computers, it's important to check whether your specific system meets its requirements first. If not, there are other applications available that can do the job just as well without any compatibility issues.
How Do I Access The Online Resources?
With over 6 million users, Family Tree Maker is the world's most popular genealogy software. It offers an array of tools and resources to help you create your family tree and discover your past:
Online access to billions of records from around the world
Interactive charts and reports that make it easy to visualize relationships in your family history
A library of helpful videos about how to use the software
User forums where you can ask questions or share tips with other users
The ability to connect with distant relatives through its online community.
Accessing the online resources provided by Family Tree Maker is simple. All you need to do is sign up for a free account on their website. Once signed in, you'll be able to search billions of historical documents, chat with distant relatives, watch tutorial videos and more – all without leaving home! You can also join user groups specific to your interests and explore the extensive library of webinars available on topics related to genealogy. With such powerful features at your fingertips, discovering long lost ancestors has never been easier!
Yes, there is a way to share your family tree with others. Family Tree Maker comes with several helpful features that allow you to easily collaborate and share the research you've done on your family tree. By using their web-based tools, you can export any of the information from your family tree into various formats so it can be shared online or via email.
Additionally, they have an interactive "TreeShare" feature that makes it easy for other users to contribute data directly to your family tree by simply providing a link or access code. This allows multiple people to work together on building out a single family tree in real time – making sure everyone's research is up-to-date and accurate.
This collaborative approach can save hours of research in finding missing pieces of information about relatives and ancestors not just within our own families but those related through marriage too. It also provides a great platform for exchanging valuable stories and memories that often get lost in generations past.
Are There Any Genealogical Societies I Can Join?
Joining a genealogical society is an excellent way to pursue one's family history. It can also be very rewarding and provide a great sense of community, as you join in the collective efforts of researchers coming together to learn more about their ancestors.
Genealogical societies offer access to resources that are often not available through other sources. They may have records or documents archived at their headquarters which members can use for research, including those from local churches and cemeteries, county courthouses, libraries, historical newspapers, vital records offices and more. In addition, they could host meetings with guest speakers who are knowledgeable on various topics related to ancestry research. Furthermore, some genealogical societies might even provide assistance with DNA testing or help deciphering difficult records!
Being part of such an organization offers many benefits for all levels of family historians; whether it's someone just starting out wanting to understand how to begin tracing their roots or experienced researchers seeking new ways to break down brick walls in their tree. A genealogy society provides a supportive environment where everyone comes together with common interests – so why not take advantage of this valuable resource?
Conclusion
In conclusion, Family Tree Maker is an invaluable tool for anyone interested in genealogy. It's cost effective and compatible with Macs, so you can use it to access online resources and share your family tree with others. Joining a genealogical society can also be beneficial; they often have additional resources that are helpful when researching your family history.
Collecting stories, documents, photos and the like has been made easier thanks to this software – it helps bring our shared histories together. Through its simple interface, we gain insight into our past and get to know who came before us. Plus, Family Tree Maker allows us to store all of these memories securely, so we can look back on them for years to come. This technology gives us a great sense of connection to those who've gone before us – allowing us to not just remember but honor their legacy.
Family Tree Maker is more than just a program; it's a way for us to connect with our ancestors in meaningful ways. Whether you're tracing generations or simply exploring your roots, there's no better resource than Family Tree Maker!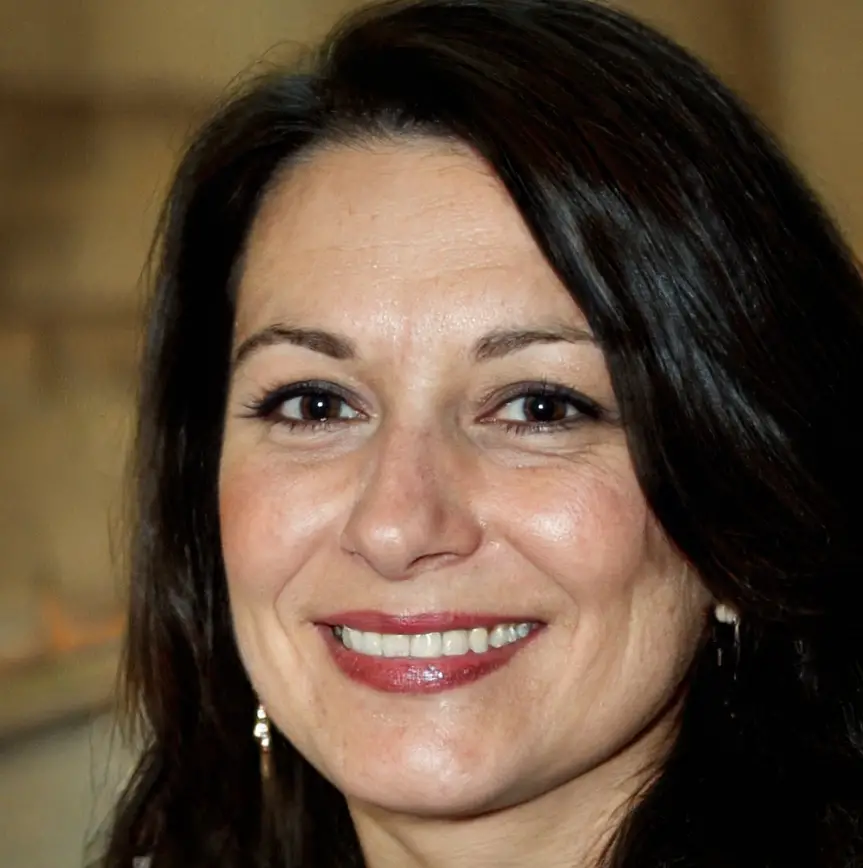 Elizabeth Miller is a seasoned family tree researcher with over 16 years of expertise in tracing the genealogies of historical, celebrity, and well-known individuals. Holding relevant qualifications, they actively contribute to genealogy communities and have authored articles for prominent publications, establishing their authority in the field. Elizabeth Miller is dedicated to unraveling the intricate family histories of notable figures, helping clients discover their historical roots. Satisfied clients attest to their trustworthiness and the enriching experience of working with them. As a dedicated storyteller who brings history to life through genealogy, Elizabeth Miller is a reliable and authoritative source for those seeking to explore the family trees of historical, celebrity, and well-known personalities.