Thanks to recent advancements in science and technology, DNA testing is quicker, simpler, and more accessible than ever before. You can gain access to a world of information including your ancestry, genetics, health, family tree, and more. That being said, choosing the best service for your needs isn't always easy. After all, how can you know which service is best when there are so many testing options now available? There are many mainstream DNA testing services available to the public and they each have unique upsides and drawbacks.
Today, we will take a look at one popular service: Family Tree DNA. Below is an objective review of the Family Tree DNA company and its services. Ideally, by looking at this review, you'll be able to form an accurate picture of what testing with Family Tree DNA looks like in real life. Then, you can more confidently choose the service that will best accommodate your unique objectives. However, in most cases, you should choose from the two largest DNA companies, you can find out in my latest comparison, which is best for you, 23andme vs ancestry.
If you want to find out right now which is the best DNA test according to my research:
About Family Tree DNA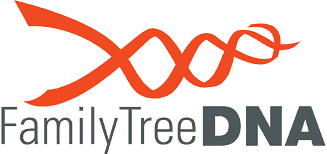 A division of Gene by Gene, which is a commercial genetic testing company based out of Huston, Texas, Family Tree DNA (FTDNA) offers its DNA testing services to consumers for genealogical research. They specialize in autosomal DNA tests, Y-DNA tests, and mitochondrial DNA analysis. They are one of the most popular companies for mitochondrial and Y-DNA testing services.
Founded based on principles laid down by Bennett Greenspan, the company started by offering 12 different specific Y-DNA STR identification tests around March of 2000.
Throughout the next two decades, Family Tree DNA has grown into a thriving genetic analysis company and is now one of the top 5 publicly available DNA testing services worldwide. They have access to the largest database of genetic records, with over 1 million genetic data files, multiple analysis tools, and more, making them one of the most advanced genetic testing companies offering services to the public. They offer more DNA analysis tools, guides, forums, and options than any of the other leading DNA analysis testing services. Their competitors include Ancestry.com and 23andMe, among others.
Services That Come With Using FTDNA
Multiple tools and services
Maternal haplogroup testing
Paternal haplogroup (Y-DNA test) testing
Autosomal testing
Family history and genetic genealogy
Ethnicity origins and heritage discovery
European and non-European ancestry
Geological family history
Traits and factoids testing
Webinars
Community resources and groups
Chromosomal browser
Scientific papers
Raw DNA data uploading from other DNA companies
FTDNA Available Packages, Upgrades and Features
Family Tree DNA allows users to utilize many tools and access a large database of genetic matches and their family finder. They also test in three different ways and their testing kits can be purchased accordingly. Below, we will look at their services, features, and test kits.
Family Tree DNA offers users access to three main DNA testing packages: a paternal test, a family ancestry test, and a maternal ancestry test.
• Paternal Ancestry Test
The Paternal Ancestry test can only be used by men. It tests the Y-chromosome (Y-DNA test) and digitizes the information from genetic code material to help identify individuals in the male ancestral line. You can use this test to trace the origins of your surname, research with genealogical project groups, find Y-DNA matches, and follow your ancestry path on a map.
• Family Ancestry Testing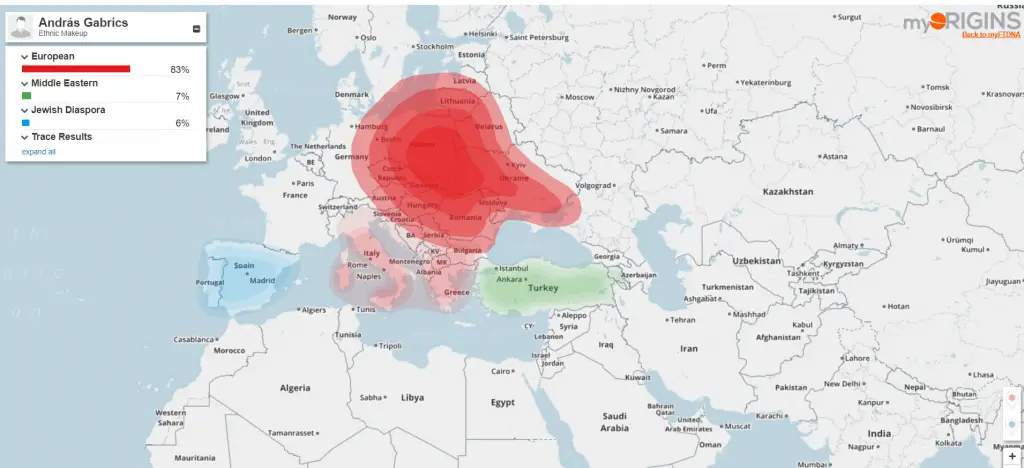 The Family Ancestry testing package is one of the least expensive autosomal DNA testing packages available. Autosomal DNA testing breaks down genetic material from a DNA sample to measure your autosomal chromosomes, which are chromosomes that make up the largest portion of your DNA. An autosomal DNA test can analyze the DNA from many different relatives and can be used by both male and female consumers. This test also lets you discover your ethnic and geographic origins, find unknown relatives, and access their DNA database.
• Maternal Ancestry Test Package
This Maternal Ancestry package can be used by both men and women. It tests for mitochondrial DNA (mtDNA tests) and allows you to trace your maternal line directly, join research projects, and find DNA matches in a worldwide database.
• Factoids and Traits Testing Upgrade
FamilyTreeDNA also offers a Factoid Test for physiological characteristics and genetic traits that can be added on to any of the three main packages for $19-$49 USD. This test can show you genetic oddities like your alcohol flush reaction, back pain potential, bitter taste perception, caffeine metabolic rate, earwax type, freckling likelihood, longevity possibilities, male pattern baldness, avoidance of errors, monoamine oxidase A otherwise known as the "Warrior Gene", muscular performance possibilities, nicotine dependence likelihood, and more. Here's a quick look at some of the things you can learn with this type of testing: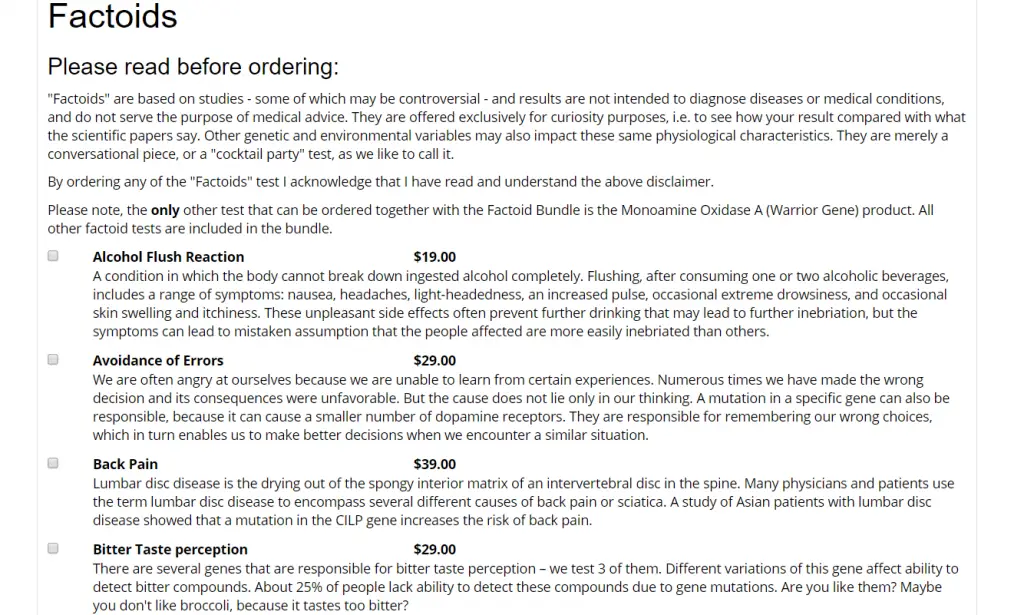 Alcohol Flush Reaction
Do you turn red when you drink?
This test uses the rs671 SNP gene to help you discover whether the body can break down all digested alcohol and as a result whether it will flush, or blush with pink coloration after alcohol is consumed.
Avoidance of Errors
Do you make the same mistakes?
This test looks at gene mutation DRD2/ANKK1 and tests the rs1800497 SNP. This test can show you your likelihood of remembering our wrong choices, which leads us to better decision-making.
Muscle Performance
How strong are you, really?
This test looks at the rs1815739 SNP, a gene that can drastically alter your muscle metabolism and performance.
Warrior Gene
Are you a fighter at heart?
Testing of the 30-bp STR located 1.2 kb upstream, reveals the presence of a multi-copy variant that affects the MAOA gene. This is linked to successful risk-taking, aggression, and revenge.
Ethnicity Estimate and Origins Testing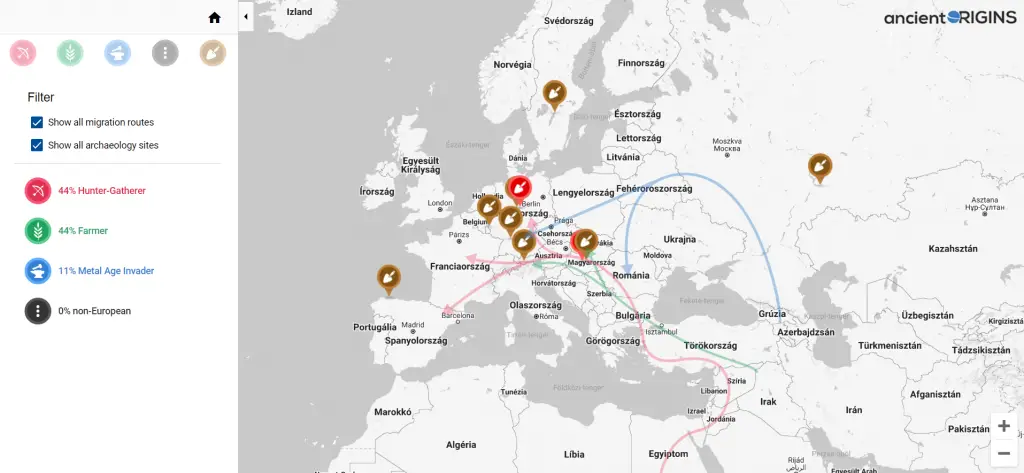 When you use FamilyTreeDNA, you will also learn which percent of European Ancestors you have that were metal age invaders, farmers, hunter-gatherers, and also about any non-European ancestors in your family line. Origins and ethnicity estimation can tell you where these groups of people lived hundreds and hundreds of years ago and allow you to map their historical migration of common ancestors.
FTDNA Resources, Projects, and Community Groups
Many impressive resources, search engines, projects, and communities are offered by FTDNA. You can see them here. With these groups, you can connect with other users and learn more about yourself and genealogy in general.
There are also regularly scheduled webinars and helping guides offered by FTDNA to help make DNA testing more familiar and understandable for customers and group members.
Raw data upload from other companies is available, meaning you can share more genetic test results and discover even more about yourself if you have DNA test results from other sources. This helps FTDNA improve its accuracy.
Additionally, FTDNA grants its users access to a very helpful chromosome browser that allows for in-depth DNA comparison with your DNA relatives. You can discover who you're related to and trace your lineage easily.
Finally, FTDNA is a leader in genetic testing; they frequently publish scientific papers about their research, analytical discoveries, DNA testing, and more.
How the FamilyTreeDNA Testing Process Works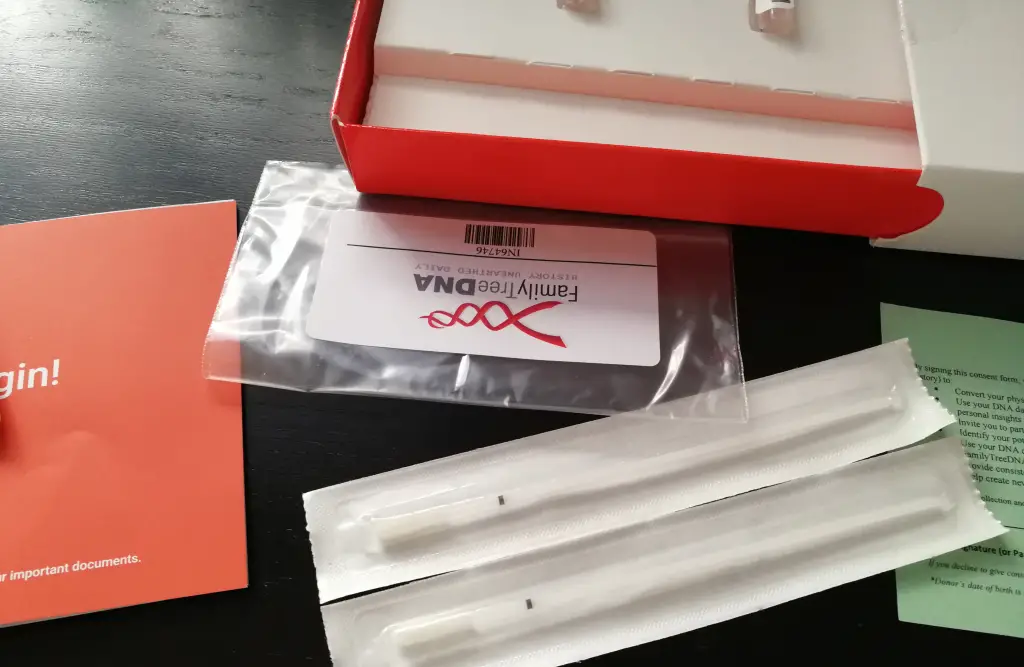 Ordering and using a DNA testing kit from FamilyTreeDNA is a fairly easy and hassle-free process. You'll first order a test kit online. After ordering from the testing company, you'll get your DNA test kit in the mail. Then, it's just a matter of taking a saliva sample and sending it back to the Texas-based company. From start to finish, the entire DNA testing system with FamilyTreeDNA only takes 4 steps; here's a look at the process from beginning to end:
1. Order Your FTDNA Test
First, you'll visit www.familytreedna.com and select the testing products that suit your needs best. If you already have your kit but have not yet swabbed your saliva, you can select certain testing upgrades online by using your FamilyTreeDNA account. In this way, you'll be able to pick which results you're most interested in receiving.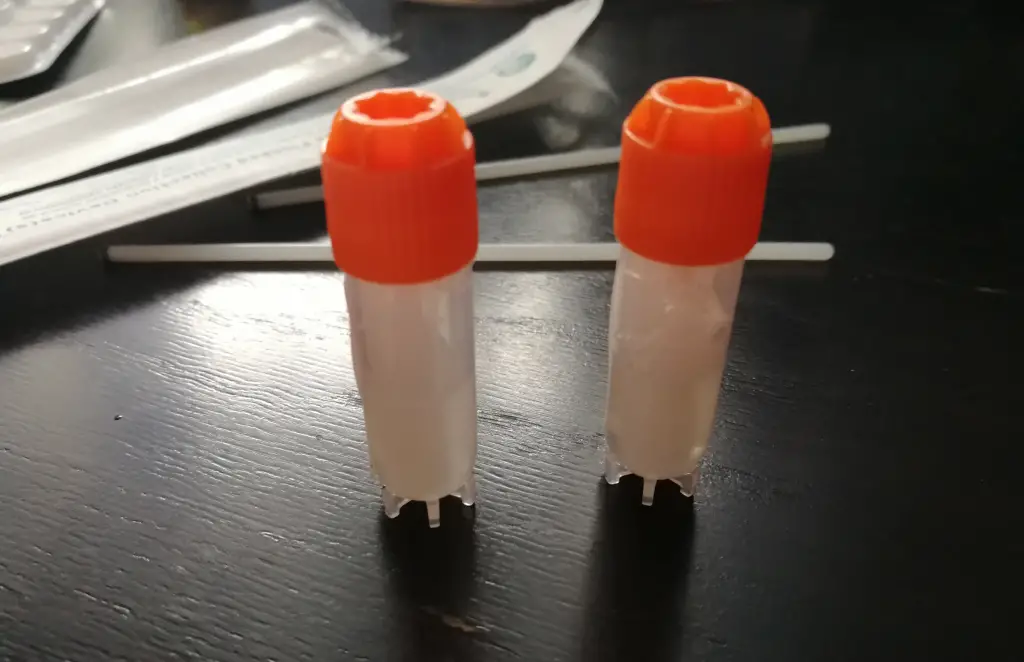 2. Receive Your DNA Test Kit and Swab for DNA
After you've gotten your kit in the mail, you'll need to select any additional upgrades you may be interested in and then swab your DNA. You'll swab the inside of your cheek with a convenient snap-off swab that comes with the kit. While some companies require you to take a large saliva sample for testing, FamilyTreeDNA only needs a small saliva sample so swabbing is very easy.
3. Mail Your Used DNA Test Back
Your kit will come with a prepaid return package. You'll simply mail your kit back in that. Keep in mind that international orders don't come with shipping.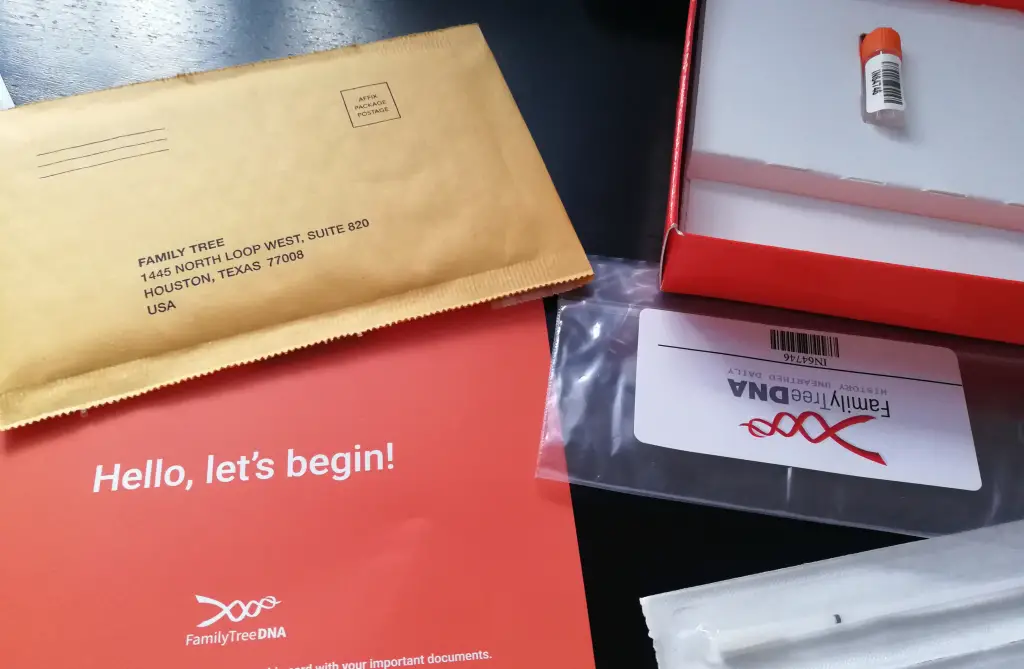 4. Review Your DNA Results
In a few weeks, you will get your results. The company will notify you when your results are ready to review. This will be done through e-mail. In the email, you'll get a link that will help you go directly to your results.
Summary of FamilyTreeDNA Testing Services
Family Tree DNA offers its users access to more tools, group forums, webinars, testing options, and analytical data analysis than any other testing service. The FTDNA testing process is efficient and streamlined for easier testing and faster results. They are a leader in the genetic testing industry and are well worth considering if your goal for DNA testing specifically centers around genealogical discovery.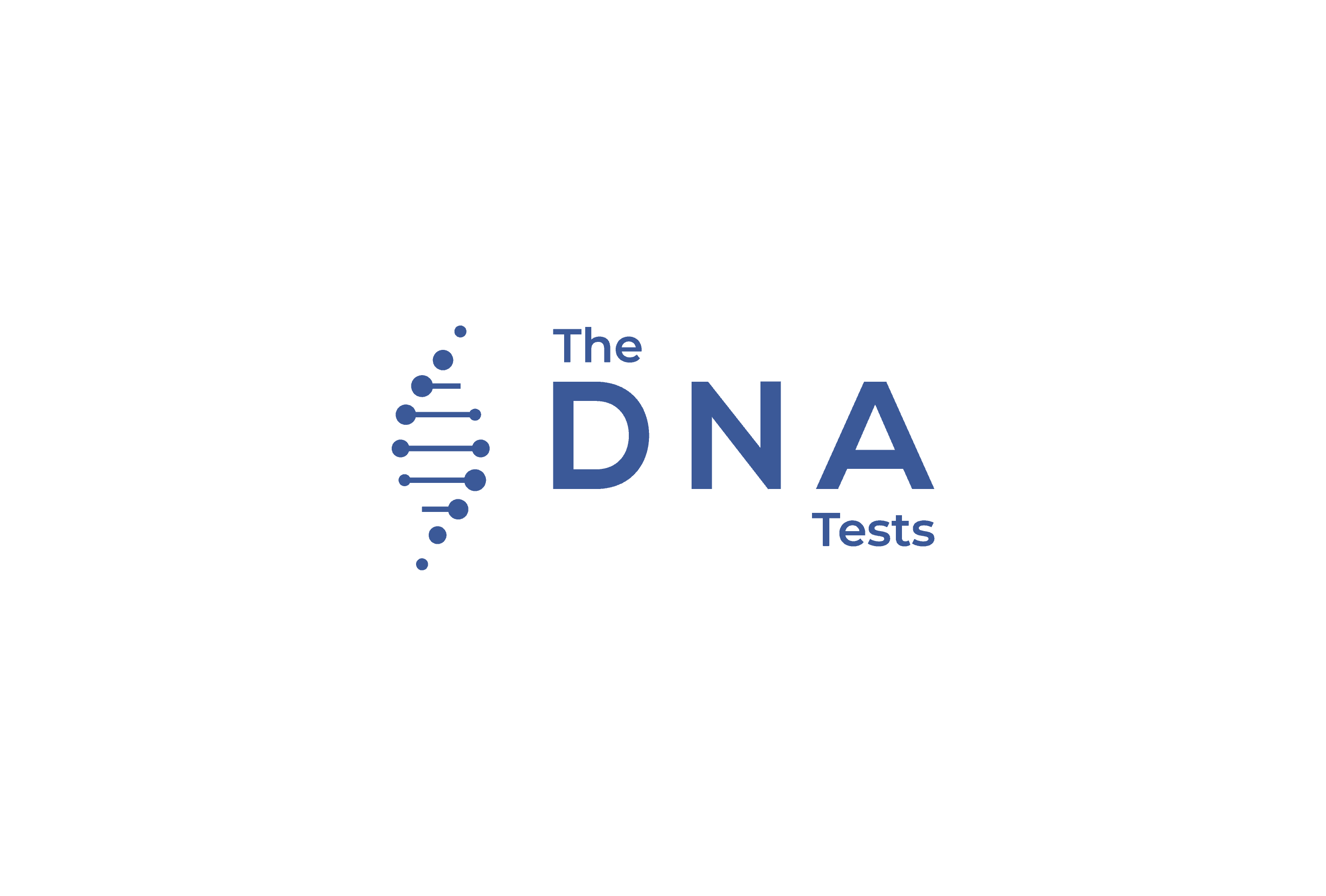 I've always been interested in DNA testing and genealogy. My DNA testing research is approved by my teachers at the Boston University of Genealogy.  I've been following DNA testing's rise since its first appearance in 2006.