Key Takeaways:
🧬 Genealogy is a popular topic with various resources, testing kits, and tools available for consumers to explore their family history.
📚 The Ultimate Resource List provides 100 genealogy websites that offer access to historical records and content streams for tracing family lineages.
💻 Some notable genealogy websites include Ancestry.com, FamilySearch.org, 23andme.com, MyHeritage.com, and FindAGrave.com, each offering different features and focuses.
📰 Newspapers and publications from the past can be accessed through websites like Archives.com, ChroniclingAmerica.gov, and NewspaperArchive.com.
🗺️ Other resources like maps (David Rumsey Map Collection), obituaries (ObituariesHelp.org), and historical records (AccessGenealogy.com) are available for research.
📝 Several genealogy blogs, such as Dear Myrtle's Genealogy Blog and Genealogy Gems, offer valuable tips and insights for researchers.
💡 DNA testing companies like 23andme.com and LivingDNA.com provide health-related information and trace ancestral lineages through genetic testing.
📚 Various books and resources, like "The Family Tree Guide to DNA Testing and Genetic Genealogy," offer guidance on DNA testing and genealogical research.
🌐 Different countries have specialized genealogy websites, such as Genealogie.com for France, Ancestry.se for Sweden, and WieWasWie.nl for the Netherlands.
The topic of genealogy has gained traction throughout the years. Many different resources, testing kits, and tools have been released to give consumers a view into the past. The main directive of a genealogy is to pair a user with connections from the past. Creating a sense of pride in your family history helps to carry a family namesake far into the future, building upon generations of historical reference and helping to set the tone for future achievements in generations to come.
Below is a resource list that helps to define hundreds of different resources for consumer usage. Some of these resources are free, while others reach high-end values through the rich history terms that are provided. Each site, resource packet, or descriptive test will help to define many of the markers enlisted within the bloodline of a family name. Let's get started with 100 different genealogy websites you can utilize to trace instances of the past.
If you want to find out which is the best DNA test according to my research:
Best Genealogy Websites
Ancestry.com: Access to millions of different public files. Ancestry holds a library that is over 11 billion genealogy records strong and emits the use of public library sources to provide free content to patrons looking to take a glimpse into the past. For more information about 23andme vs ancestryDNA debate.
Archives.com: A collection of billions of different newspaper articles, photos, and snippets of relevant content tracing family history. The web address remains searchable as a mainframe for producing content of past relevance for user intrigue.
FamilySearch.org: One of the top, free resources at the disposal for consumer usage. Simply sign-up for a free account and gain access to hundreds of searchable genealogy records, family name mentions, and other such content streams.
FindMyPast.com: This resource tool draws interest to family members coming from the countries of Wales, Ireland, England, and Scotland. This library is loaded with country-themed newspapers, military records, church records, criminal record collection, and the implementation of census data. A great tool for chasing history placed within the mentioned regions.
23andme.com: This website is the primary resource for seeking information in terms of DNA ancestry and health conditions (review). By seeking the look-up of health conditions throughout your family tree, you can better measure the pre-existing health concerns you could be facing.
Fold3.com: Looking through the folds of the family can reveal some interesting military record collection. Explore the many databases included with this website as you discover some pieces of the past.
FamilyTreeDNA.com: This website offers a more in-depth look at family history and DNA testing (review). Taking Y-DNA tests and mtDNA tests allows for a deeper look into family history of medical records and other such health care concerns.
BillionGraves.com: Searching through this database provides a rich history of death records from ancestors that have passed away. This tool is easily accessed and provides deeper search results.
MyHeritage.com: This site is mainly dedicated to homeland research spelling regions of Europe. This provides living results that trace tendencies within the region of interest, pinpointing the results to certain territories. Here is my review.
CyndisList.com: Cyndi's list is a website that is dedicated to finding the terms to traces of the past. Her incredible research has been featured across online genealogy societies and advances, marking her work for succession within this space.
FindAGrave.com: Looking at the headstones of unmarked graves can help pair us with our ancestors. Investigate your past with this searchable website.
Geni.com: Work through many different levels of searchable compatibilities via this family history research engine that narrows the results based on key components of research.
JewishGen.org: Jewish relatives trace their past through many different documents and travel papers. Scale through this resource engine by looking for pinpointed keywords and other such information of access.
FamilyTreeMagazine.com: This e-reader provides users with pages and pages of content that can lead to the access of resource tools for how to successfully create leads from the past. Tracing your way through history has never been so vibrant.
YourDNAGuide.com: The DNA testing company works to provide the results you need when searching for past relatives. By scaling through data sets of specialized strands and other elements, this company delivers a profile that is rarely matched.
AfriGeneas.com: Tracing African history through the many different portals of access points is something this company delivers upon. Highly searchable tools and many different libraries of evidence and content keep this search engine near the top of our inclusion list.
AmericanAncestors.org: Seeking our ancestors through the looking glass is greatly impacted by the ability to narrow our search results. This company provides many additives to reach the destinations you desire.
LivingDNA.com: This site is centralized around regions of Britain and Ireland, with new genealogy paths tracing through African ancestry. This site draws more comparison results to DNA tests and genetic tendencies that scale back centuries in terms of data research.
ThoughtCo.com: This education resource helps you out in creating your family tree and start your investigation.
NewspaperArchive.com: Looking at the publications that were released decades ago comes to fruition with this newspaper access site. Scale through headlines and other portions of our past.
ChroniclingAmerica.gov: Moving through the great territories of our nation provides a peering into the lives of those who have come before us. Explore our nation with the search tools provided via this website.
GenealogyBank.com: Family story in newspapers. More than 13,000 newspaper titles.
Ancestry.com/DNA: The DNA portion of Ancestry's promise helps to locate look-up tools for medical records, crucial health information to better prepare for current times, and for ancestry lookup (review). The deep information library traces billions of family medical and health records.
Newspapers.com: This press release site brings our nation's headlines to light. Scale through hundreds of years of newspaper production to find articles and snippets that include family history.
Ancestry.co.uk: The UK's leader in genealogy research, this UK site helps to narrow the research process by only including figures born within this native region of access.
WikiTree.com: This resource is used to trace our family trees. Scaling through old genealogy records and historical claims will help you to develop an accurate family tree reprise.
FamilyTreeNow.com: Family Tree Now provides the user with old documents of travel transfer, historical documents and papers relating to medical history, and the death certificates associated with family namesake.
GEDmatch.com: This website provides tools for advanced DNA users.
Genealogie.com: This website combines its search materials to deliver a comprehensive listing of desired search results. The company will profile this information and deliver the content in a manner that is easy to read and understand.
AncientFaces.com: Drawing from previous pictures and lasting photography, this site works primarily within the field of old photo access. Producing life-lasting prints can help you add wall art to your family's early beginnings.
MyHertiage.de: Germany's most popular and probably best genealogy site.
DAR.org: The Daughters of the American Revolution is a comprehensive research tool that was developed by women from generation to generation. This comprehensive tool releases access to relevant content from decades past.
GenesReunited.co.uk: This UK site helps to dissolve through decades of evidence provided within medical records, documents of name mentions, and other record types.
RootsChat.com: This forum group is devoted to going the extra mile to produce content streams for its paid consumer base. The research team involved with this website is comprised of historians and genealogists from across the globe.
BillionGraves.com: This website is converted to research death certificates and marriage terms for couples within decades past.
FreeBMD.org.uk: This website addresses the modern research term of bringing millions of documents and papers to the forefront of your research efforts.
RootsMagic.com: Tracing the roots of families from generations past.
MyHeritage.fr: My Heritage's collection of French data sets and DNA testing.
Blog.eogn.com: Eastman's Online Newsletter that delivers content inclusions from decades within our rich history.
BristishNewspaperArchive.co.uk: The primed collection of British newspapers that scale back decades within the archives of newspaper production within this country of research.
TribalPages.com: You can create your family history website.
GenealogyTrails.com: Creating the map work of modernization that researches decades-spanning back over a thousand years ago.
SteveMorse.org: The world through the eyes of one of the best genealogists placed within this research foundation.
ScotlandsPeople.gov.uk: Trailing through the rich history of the country of Scotland to pair people with their ancestors and materials of the past.
Geneall.net: This includes a total library that spans the globe, providing many different, searchable resources for the consumer to engage with.
MyHeritage.nl: MyHeritage's Dutch version.
RootsIreland.ie: Ireland's genealogy website. Resources that trace documents and papers from decades of evidence deeply rooted within the country's namesake.
LegacyFamilyTree.com: One of the best family tree tool.
Ancestry.se: Sweden's home to Ancestry content built-in to a highly responsive search engine.
ForcesWarRecords.co.uk: Historical war-time records and military data from the UK's finest soldiers and supporters.
MyTrees.com: Combining family tree and genealogy research to trace your past.
WorldVitalRecords.com: Vital historical records and medical records that service a connection to our ancestors. Highly searchable and easily accessed content streams.
Genoom.com: It's a platform designed to build private family networks.
GenealogyInTime.com: Genealogy website for research and the combination of historical documents that allow us to search through our past and find our family crest.
FindMyPast.ie: Ireland genealogy website to finding materials and documents that relate present information to past instances of intrigue.
WieWasWie.nl: Netherlands genealogy website, most prized collection of genealogy evidence.
DeathIndexes.com: A look through the death certificates of family members from our past.
FamilyTreeWebinars.com: Informational guide of how to research your family tree and family history.
CommonwealthGraves.org: Gravesites and pictures that allow us to trace our history through headstones and famous gravesites.
LegalGenealogist.com: Pulling from some of the top legal records from past instances, this company strives to bring a glimpse into the past of legal procedures and instances surrounding a family crest.
AccessGenealogy.com: Our one-stop-shop for ancestry and genealogy information. Comprehensive historical records and searchable content for ease of research.
Genuki.org.uk: UK's genealogy website to data sets that allow us the links to our past.
Rodovid.org: Free multilingual family tree portal.
ObituariesHelp.org: Scale through millions of chronicled obituaries that give death records and death certificate information.
HistoricMapworks.com: Map your family history via guidance tools that pair our landform to inhabited regions of the past.
Forever.com: Tracing history back to its deepest roots, Forever works to provide the means necessary to span generational evidence. This company works to create libraries of content that will outlast the terms of time.
TheGenealogist.co.uk: UK's home to some of the top minds in genealogical research. Specialists are on-hand for more comprehensive search results.
FamilyTreeMaker.com: Family tree software.
GenoPro.com: One of the best genealogy software for drawing family trees and genograms.
OneGreatFamily.com: Fun, easy tools for exploring your family history.
RecordsBase.com: This is an extensive database of historical records that pulls content from decades ago.
Interment.net: The resource tool that helps you search through millions of cemetery records.
WeRelate.org: Finding the direct relation between family trees.
BALSAC database: Quebec's genealogy website to a research database that is rich in Canadian history.
AlabamaMosaic.com: It is a repository of online materials on Alabama's history.
Allen County Public Library: This library holds millions of public records that can be accessed via in-person search or online databases.
American Battle Monuments Commission: This commissioned group provides war-time records from battles throughout our history.
Arizona Memory Project: This project helps release historical records of past Arizona historical terms.
California Digital Newspaper Collection: California's number one source for combing through historical records and other state claims.
Calisphere.org: Tying California to a family tree and looking through genealogical data to create pairings.
David Rumsey Map Collection: The maps that enriched our history within the past decades. Highly searchable content that can be narrowed via region or territory of interest.
Digital Library of American Slavery: A history of slaves and the territories that were occupied during these times of disdain throughout our nation.
Best Genealogy Blogs
Dear Myrtle's Genealogy Blog: Dave is an expert in genealogical research and he provides the tools he uses to narrow his search selections and terms. Excellent genealogy tips.
Ancestor Search Blog: Running through past documents and historical reference points to help narrow the selection from a conversational perspective.
Lee Drew's Genealogy & Thoughts: A historical blog that chronicles the namesake of thousands of Americans that inhabited our nation decades before us.
Genea-Musings: Finding the pinpointed locations of family members through research tools and providing the terms necessary for scaling learning further.
The ProGeneaolgists Genealogy Blog: A collection of professional genealogists that work to discover and uncover elements of the past.
Genealogy Gems: Researching deep canals of data sets and information to narrow the search party for determining genealogical connections of the past.
Tombstone Territory: Death certificates and records that point to family history and genealogical terms.
The "You Go" Genealogy Girls: A collection of women who have researched within genealogical societies. This group provides substantial evidence for your search terms.
Renee's Genealogy Blog: Renee has worked as a practiced genealogist for a large portion of her life. Her research guidance can help narrow your selection terms. Check her genealogy tips!
Olive Tree Genealogy Blog: This blog trails back thousands of years, delivering some of the most influential evidence in terms of blog production successes.
Those Old Memories: Trailing through paperwork, documents of interest, and public records terms to create links to the past.
Paula's Genealogical Eclectia: Paula is a practiced genealogist that holds expertise in delivering the correct route of travel for uncovering elements of our past.
AnceStories: Stories that have been pulled from our past and brought to life via tellers that continue to keep our rich history alive.
Anglo-Celtic Connections: Finding connections between these two groups of historical intrigue.
Afro-American Genealogy Society: Creating ties to past African ancestors and finding our links to current terms of research.
Family Research: This research blog is a general guide that can be used to seek out additional information and platforms of research.
Eastern Washington Genealogical Society: Washington's leader in providing the history of this great state.
Nebraska Roots and Ramblings: Nebraska's genealogy website to content that traces back decades into the history of this state.
Steve's Genealogy Blog: Steve is a renowned genealogist who shares tips and pointers with researchers to ensure we reach our primed destination points.
The Accidental Genealogist: Stumbling onto genealogy was never the course of design for this provider, never-the-less, they deliver some of the top research engines and sources of intrigue for those seeking to peer into the past.
DNAeXplained.com: Genetic Genealogy Blog, for discovering your ancestors – One Gene at a Time.
Tracing the Tribe: Jewish research society that provides historical data sets pointing to Ellis Island and other occupied territories of this ancestor group.
Upstate New York Genealogy Blog: New York's leader in providing state users with past documents, medical record collection, and other, sustainable information to trace family trees.
Genealogy in New South Wales: Wales informational database that allows users to peer into times of past information and data buried within this country's rich history.
Runaway Slave Blog: Detailing the past of plantations and other regions where slaves were prevalent during our past.
CaliforniaAncestors.org: California's home to ancestry information that is detailed through documents and other historical evidence.
Florida Genealogy Society: Florida's home to content that details historical information of the state and its represented territories.
Indiana Genealogy Society: Indiana's home to statewide information from decades past.
Creative Gene: Describing DNA information and how strands from past ancestors can impact our future developments.
KCGS: The Kansas Council of Genealogy Society and their research library that explores hundreds of years of research data.
Genealogy Roots Blog: Finding our past by way of DNA testing, DNA strands, and other such genealogical content.
MoSGA Messenger: Missouri's guide to the state's rich history of patrons.
Southern California Genealogy Society: A deeper look into a scaled region residing within the state of California.
The Ancestry Insider: An insider release that chronicles stories each and every week. This is also an informational guide where patrons can learn more about their ancestors.
Genealogy Blog: The genealogy experts are in full-swing with this blog that details informational pieces on how to select information from our past and place it towards our discovery patterns.
Family Curator: The curator of all things genealogy. Enriched with libraries of content and resources of interest.
Arlene Eakle's Genealogy Blog: Arlene's informational guide to learning about our ancestors and taking from data sets for future inference.
2010 NGS Family History Conference Blog: This blog details the events of the 2010 NGS Family history convention.
Birmingham Genealogical Society Blog: Detailing the historical presence and addition of Birmingham within the state of Alabama.
Family History Expos Blog: Going through convention data and productions to detail the different sectors of research.
Eastman's Online Genealogical Newsletter: This blog newsletter delivers many different proactive content streams to keep users in the loop as it relates to genealogical research and DNA expos.
GeneaBloggers: Genealogical experts that have devoted their lives and learning to family histories and genealogy.
Amy Johnson Crow's Blog: Amy's look at genealogy information and resources.
The Ancestor Aunt Blog: Traces back hundreds of years to explore discovery terms.
Finally, here is the Ultimate Resource List for Adoptees.
Summary
Investing time with these great tools and blogs can help open up pathways to the past and uncover some great content that is tied to your family's crest. Detailing the past is something that each of these resources handles in their own fashion, providing many different avenues of scope for traveling alongside pastimes to chase different aspects of family life in centuries past.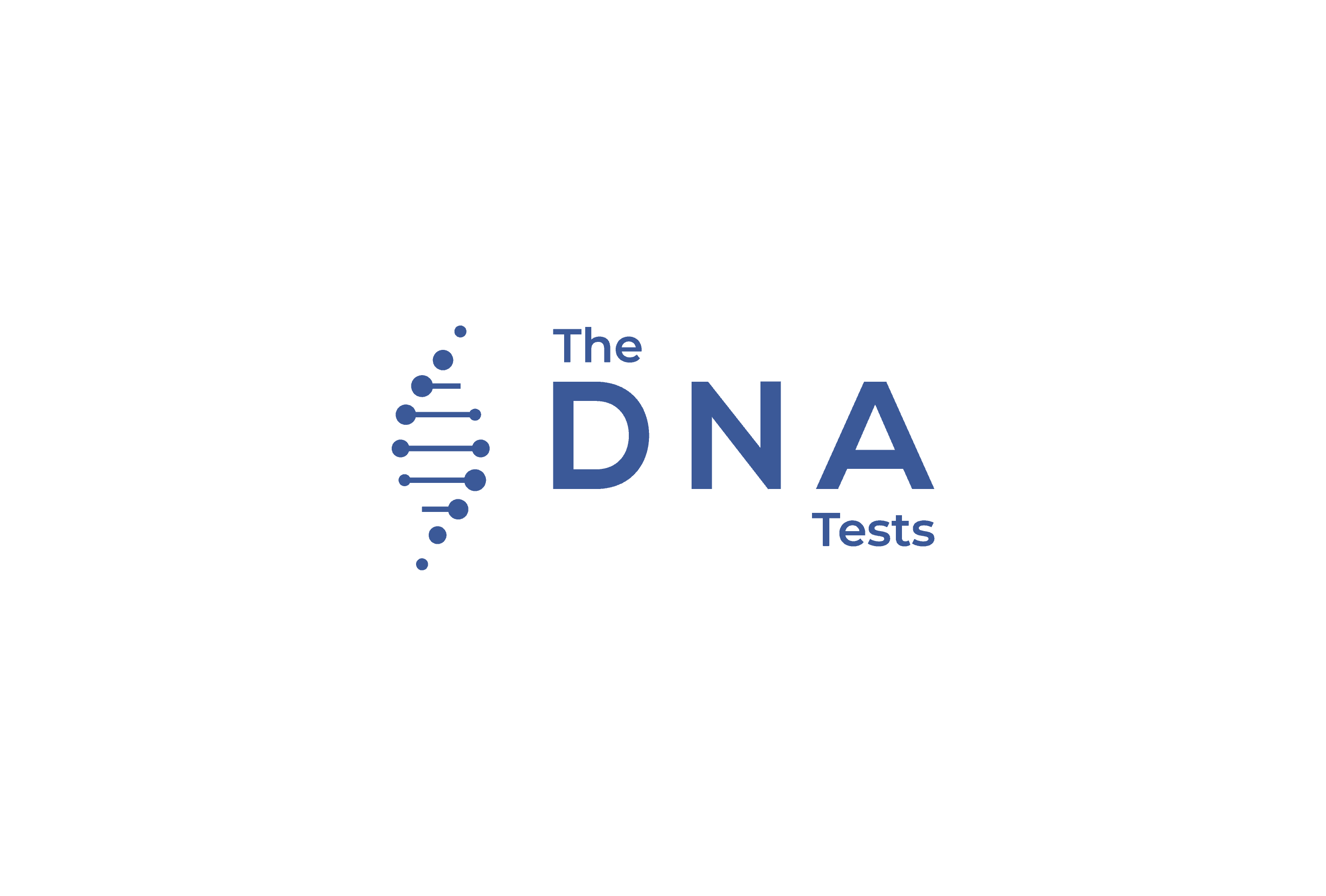 Throughout his career, Andras Kovacs has developed a deep understanding of DNA and its applications in genealogy and genetic testing. He has helped thousands of individuals uncover their ancestral heritage, using cutting-edge DNA analysis to trace family lineages and reveal connections across generations.