Key Takeaways:
🌐 Numerous resources available for adoptive parents, adopted children, and those involved in the adoption process.
📚 Wide range of websites, blogs, and DNA companies offering assistance for adoption journeys.
🧬 DNA companies like 23andMe, AncestryDNA, MyHeritage, FTDNA can help find parents, siblings, and relatives through DNA testing.
📖 Many organizations and groups support adoptees and birth parents during the reunion process.
🌎 International Soundex Reunion Registry helps adults seek reunions with birth relatives.
🗣 Intercountry Adoptee Voices (ICAV) advocates and educates through lived adoptee experiences.
🔍 Search Angels provides support for adoptees using traditional search and genetic genealogy.
🌈 Adoption Network offers information and support throughout the reunion journey.
🏠 Organizations like American Adoption Congress and Adoption Exchange Association focus on reforms, advocacy, and finding permanent homes.
🧩 Various blogs and resources are available, from those focused on special needs adoptions to LGBTQ+ families and more.
💡 Adoption Learning Partners and Adoption Lifebooks offer educational resources and ways to fill in historical gaps.
🧐 Various adoption-related blogs, podcasts, and organizations cater to different needs and experiences within the adoption community.
🌐 Many resources exist for adoptive families, birth parents, and those seeking information on domestic and international adoption.
🗞 The blog lists numerous adoption-related organizations, agencies, and blogs, offering advice, resources, and support.
🤝 Emphasis on the fact that adoptees and families seeking adoption are not alone on their journeys.
Fortunately, there are a lot of resources for adoptive parents, adopted children, and anyone involved with the process. Navigating all these resources could be difficult, but many answers can be found on the websites below. In addition, there are a multitude of blogs and DNA companies available here which follow a wide variety of adoption journeys. Read on, and know that you are definitely not alone in your struggle and journey.
If you want to find out which is the best DNA test for adoptees according to my research:
Most Useful Adoption Resources
International Soundex Reunion Registry assists adults desiring and seeking a reunion with next-of-kin by birth.
Intercountry Adoptee Voices (ICAV) – They Advocate and Educate as Adoptee Voices with Lived Experience
Find My Family Adoption Reunion Registry assists adoptees and their birth family members to locate each other and reunite thru a free mutual consent search process.
Search Angels assists adoptees and the adoption community with support and assistance using traditional search and genetic genealogy for adoptees looking for their birth family.
American Adoption Congress is an international network of individuals and organizations committed to reforms that protect all of those involved from abuse or exploitation. Membership is open to adoptees, birth parents, adoptive parents, and adoption professionals.
Jewish Family Service of Greater New Haven provides a variety of services (like adoption and foster care) to those of all ages regardless of race, ethnicity, or religion.
Adoption Network provides information on various services and approaches that can be taken throughout the reunion process.
Korean Adoption Services assists in the process of connecting the hundreds of thousands of Korean-born adopted children with birth families, and also for Korean mothers seeking to find their birth children.
The Adoption Specialist is private investigator Lisa Townsend who has been performing adoption searches for over 20 years in the United States, Canada and Germany. She started her career searching for her own half-sister.
Birth Parent Finder has a full staff of investigators, research experts, and genetic genealogists, reuniting adopted children with birth families for over 30 years.
Nightlight Christian Adoptions has a resource list on their web page with resources on finding birth parents or adopted children.
National Center for Adoption and Permanency provides research, resources, education, training, consulting, and advocacy to improve the lives of children, families, and the professionals who serve them.
Omnitrace provides information about reunion registry sites and how to decide which is right for an individual seeking assistance.
Adult Adoptees Support Forum is an adoptee-centered support forum created, owned and moderated by adoptees. They provide support for the adoptee throughout the adoption process.
Adoptees' Liberty Movement Association is an adoption reunion registry. ALMA advocates for the right of adopted persons to know the truth of their origin. This is a membership organization with a one-time fee.
Adoptees Connect is a peer-led, adoptee-centric connect group for adult adoptees. This group is designed to be a safe space for adoptees to share their experiences and journeys.
I Am Adopted identifies and validates the loss and separation of an adoptee and their birth mother. This site helps adoptees heal and thrive in relationships and society.
Christian Adoptees Support Group is a Facebook group that supports adult adoptees who are Christians or who are respectful of the Christian faith.
Global Overseas Adoptees Link is a resource for the nearly 200,000 Korean children who have been sent overseas for adoption since the 1950s. This is for those adoptees interested in searching for their Korean birth families, seek connection to Korean identity, and learn about the language and culture.
Adoption.com : US open adoption agency.
Adopt Help is a team of professionals who can help through every step of the adoption process. They handle the needs of birth parents, adopted parents, and adoptees.
Midwest Adoption Center assists each member of the adoption triad including adoption search and reunion, adoption records, and referral to counselors and other professionals with experience in adoption-related issues.
Quality Improvement Center for Adoption & Guardianship Support and Preservation promotes permanence when reunification is no longer a goal. They help to improve adoption and guardianship preservation and support.
National Council For Adoption meets the diverse needs of children, birth parents, adopted individuals, adoptive families, and all those touched by adoption through global advocacy, education, research, legislative action, and collaboration.
Child Welfare Information Gateway provides resources on all aspects of domestic and intercountry adoption but focuses on adoption from the U.S. foster care system.
Adoption Exchange Association provides waiting for children permanent homes by connecting representatives of State, regional, and national adoption agencies with placement agencies, parents, child welfare professionals, and concerned citizens nationwide.
American Academy of Adoption Attorneys is a national membership association of attorneys involved in adoption law in the United States and Canada.
23andme, ancestryDNA, MyHeritage, FTDNA are DNA companies which have pretty huge databases for finding parents, siblings, and relatives through DNA. If you need more information about the 23andme vs ancestryDNA debate, then check the article.
Concerned United Birthparents focuses on birth parents and their journey but serves all those involved in the adoption process and concerned with adoption issues.
Find Families in Mexico helps agencies find parents and relatives in Mexico and Central America of children in foster care.
State Adoption Information Websites has compiled childwelfare.gov's list of adoption and child welfare websites for each state.
Heart Gallery of America is a database of photo lists of children waiting for adoption, broken down by each state.
Latin American Parents Association is a support group for families who have adopted children from Latin America.
G's Adoption Registry Helps adoptees reconnect with birth families to find answers, family and medical history and hopefully peace. Must be 18 years old to post.
The Unique Challenges Foster Families Face is an excellent article about challenges.
Together as Adoptive Parents Link assists children who have lived in foster care to thrive. This resource website for adoptive, foster, and kinship families brings local resources into one central accessible place.
Intercountry Adoption assists in adoption from abroad. This website offers valuable information about intercountry adoptions, from starting the process to post-adoption information.
Adoption Learning Partners offers meaningful, timely, web-based educational adoption resources for professionals, parents, adopted individuals, and their families.
Adoption Lifebooks help fill in the child's history gap with words, artwork, and photos, if available. The words can create pictures when none exist.
Adoption STAR is a non-profit authorized in New York, Florida and Ohio Licensed Adoption Agency but provides adoption services to those residing nationwide.
American Adoptions offer free counseling and support to pregnant women considering adoption. This service is available 24 hours a day.
Congressional Coalition on Adoption Institute raises awareness about the foster children in this country and the orphans around the world in need of permanent, safe, and loving homes.
PACT – An Adoption Alliance for People of Color is a non-profit organization serving adopted children of color. They provide not only adoptive placement but education, support, and community for adoptees and their families on issues of adoption and race.
National Adoption Center is for families interested in adoption via the foster care system in the United States.
The Adoption History Project introduces the history of child adoption in the United States by profiling those individuals, groups, and events shaping adoption during the twentieth century.
Adopt America Network helps place children with special circumstances, whether they are physical, emotional or something else (for instance, older children and/or siblings).
Jewish Child Care Association work with children who have been neglected or abused, immigrant Jewish families, and those building new lives.
Adoptions Together builds families with couples and singles who are a part of the LGBTQ community.
The National Association of Counsel for Children improves the legal protection and representation of children by training and educating child advocates and by effecting policy and legal systems change.
National Conference of State Legislatures helps adoptees receive their original birth certificates, in some cases even if they have been sealed.
Best Adoption Blogs, IMHO
I am Adopted Blog follows Jessenia, an adult adoptee with over a decade of experience advocating and fostering relationships with adoptees. She also has experience counseling adoptive parents on having a successful relationship with their adopted child.
Adopt US Kids Blog contains entries regarding the path to parenthood, family life, and individual adoption stories.
National Adoption Center Blog is the official blog of the National Adoption Center, offering advice and resources to the adoption community.
Creating a Family covers infertility, foster care, and adoption, provide resources, support, and education. The blog also includes online courses, book recommendations, and links to expert opinions and research results. Plus, there are links to other blogs regarding infertility and adoption.
Rage Against the Minivan is the blog of Marriage and Family Therapist Kristen Howerton who is mom to four children within four years via birth and adoption. This blog has great ideas for kids, amazing craft inspiration, and great photography.
Mix & Match Mama is a mother, wife, travel agency owner and lifestyle blogger who passionately covers adoption and infertility among other elements of her life.
Confessions of an Adoptive Parent chronicles Mike and Kristen Berry who served as foster parents for 23 children over a nine years span. They are now grandparents and they offer information, advice, or inspiration surrounding foster care and adoption.
Lavender Luz is the blog of Lori Holden from Denver who shares her experience on open adoption, parenting, and yoga.
Ripped Jeans and Bifocals is by Jill Robbins, a mom through both birth and international adoption.
See Jamie Blog is about a mom of five via birth, marriage, and foster-adoption.
Adoptive Black Mom is by a professional black woman pursued motherhood alone as she approached her 40th birthday.
Adoption and Beyond is the blog of a nonprofit placement agency, providing information, resources, adoptee perspectives and other posts for both adoptive dads and grandparents. They primarily serve Kansas and Missouri in their placement efforts.
MLJ Adoptions, by the organization Nightlight Christian Adoptions, prepares, encourages and supports families before, during and after adoption. Nightlight provides embryo, domestic, foster, and international adoption services from about fifteen countries.
Lifetime Adoptions speaks for both birth mothers and prospective adoptive parents through their blog. There are personal stories, resources, and family profiles for birth parents to explore.
White Sugar Brown Sugar follows Rachel and her husband who pursued adoption after her diagnosis of type 1 diabetes. They are parents to four children, all through domestic, transracial, and open adoptions.
The Lucky Few is a blog and podcast by Heather Avis, a mother of three including two with Down Syndrome. A very relevant blog for those seeking to adopt special needs children.
Cornish Adoption Agency is about The Cornish family and their 12 children, over half of whom were adopted. Several of the children have cerebral palsy, Down Syndrome, and other conditions, and they provide honest insight into parenting special needs children.
The Cook Commentary is about the Cook family who has adopted from both Ethiopia and China. They were successful in fundraising for their adoptions through T-shirt sales, and their blog provides a full timeline of their adoptions covering each step along the way.
The Full Plate is about Full Plate Mom, who is mother to 11 children, all adopted either domestically or from Ghana and China.
Baby Darling is from the perspective of a birth father to help adoptive parents to understand their situation.
Amstel Life is from the perspective of a birth mother in an open adoption.
Mama C and the Boys is written by a single mother of 2, discussing transracial adoption and motherhood.
Suddenly Mummy is about a single mom's journey in fostering and adoption of two children. She was nominated as National Adoption Week's Blogger of the Year in 2017.
Adventurous Moms is about two women who married each other and are now moms to four adopted kids. An insight into adoption in the LGBTQ community.
Show Hope assists with the most pressing needs of orphans in distress by providing homes for waiting children through adoption aid grants and medical care for orphans with special needs.
American World Adoption News Blog provides families with updated information on all of America World Adoption's programs, adoption stories, and resources.
Angel Adoption Blog showcases a full-service adoption center specializing in connecting families hoping to adopt a newborn with birthmothers searching for the right adoptive parents.
Lifesong for Orphans highlights in-country orphan care, church partnerships, adoption Funding, and Foster Care Outreaches.
Children of All Nations International Adoption is operated by Great Wall China Adoption, which reaches out to nations around the world to place children and give humanitarian aid on a global scale.
Adoption Agency Information Blog serves adoptive families and expectant mothers from across the nation. They provide the most recent, comprehensive adoption information available.
Holt International connects orphaned, abandoned and vulnerable children with loving families to love them.
Pushing on a Rope is by wife, mother, reunited adoptee and former journalist Terri S. Vanech as she explores her journey.
First4Adoption provides information for those interested in adopting a child in England.
National Council for Adoption is the blog for America's leading adoption advocacy nonprofit as well as the voice for children waiting to be adopted.
Adoptions From the Heart provides safe and loving homes for children and offers quality, comprehensive services to families, birth parents and children. They help strengthen families, support birth parents and educate the community.
Swell Forever provides resources, including grants, to individuals, families, and community groups in the adoption world.
No Hands But Ours informs, educates and supports families in the process of adopting special needs children from China and the adjustment to life at home.
Shannon Dingle talks about her experiences and speaks to people with special needs like adoptive/foster moms, sexual assault survivors, and those on the margins.
[Birth Mother] First Mother Forum is a place for first/birth/natural/real mothers to share news, opinions, and to vent.
Forbidden Family is Joan Mary Wheeler's life story about being found by siblings while she was a senior in high school.
My (Grace Filled) Mess is the story of a wife, mother, adoption consultant, and birth parent counselor.
Infant Adoption Guide is a blog and podcast by Tim Elder, an adoptive father of two, about his experience with domestic infant adoption.
Hope Connections supports foster and adoptive parents of children who have suffered trauma, especially trauma connected with adoption. Stacy Manning and Hope Connections offer in the form of various services hope and guidance to families, caregivers, and teachers.
Adoptees On Podcast features adoptees discussing their adoption experience. Adult adoptees share stories of search, reunion, and secondary rejection.
Hopscotch Adoptions supports efforts to keep children in their original families and if that is not possible, to be adopted in their countries of birth. Hopscotch supports with directed humanitarian assistance that improves their quality of life.
Tiny Green Elephants is by a mom with three kids, two of whom came by way of adoption.
American Indian Adoptees teaches the history of the Indian Adoption Projects, the Indian Child Welfare Act, and the effects of adoption on adoptees. A blog for and by American Indian and First Nations adoptees who are called a stolen generation.
Finally, here is my Ultimate Genealogy Resource and the best genealogy softwares.
Conclusion
For adoptees looking to reconnect with their birth family, or for families seeking to adopt, there is a wealth of resources to assist with all aspects of the process. It is important to remember that you are not alone on your journey.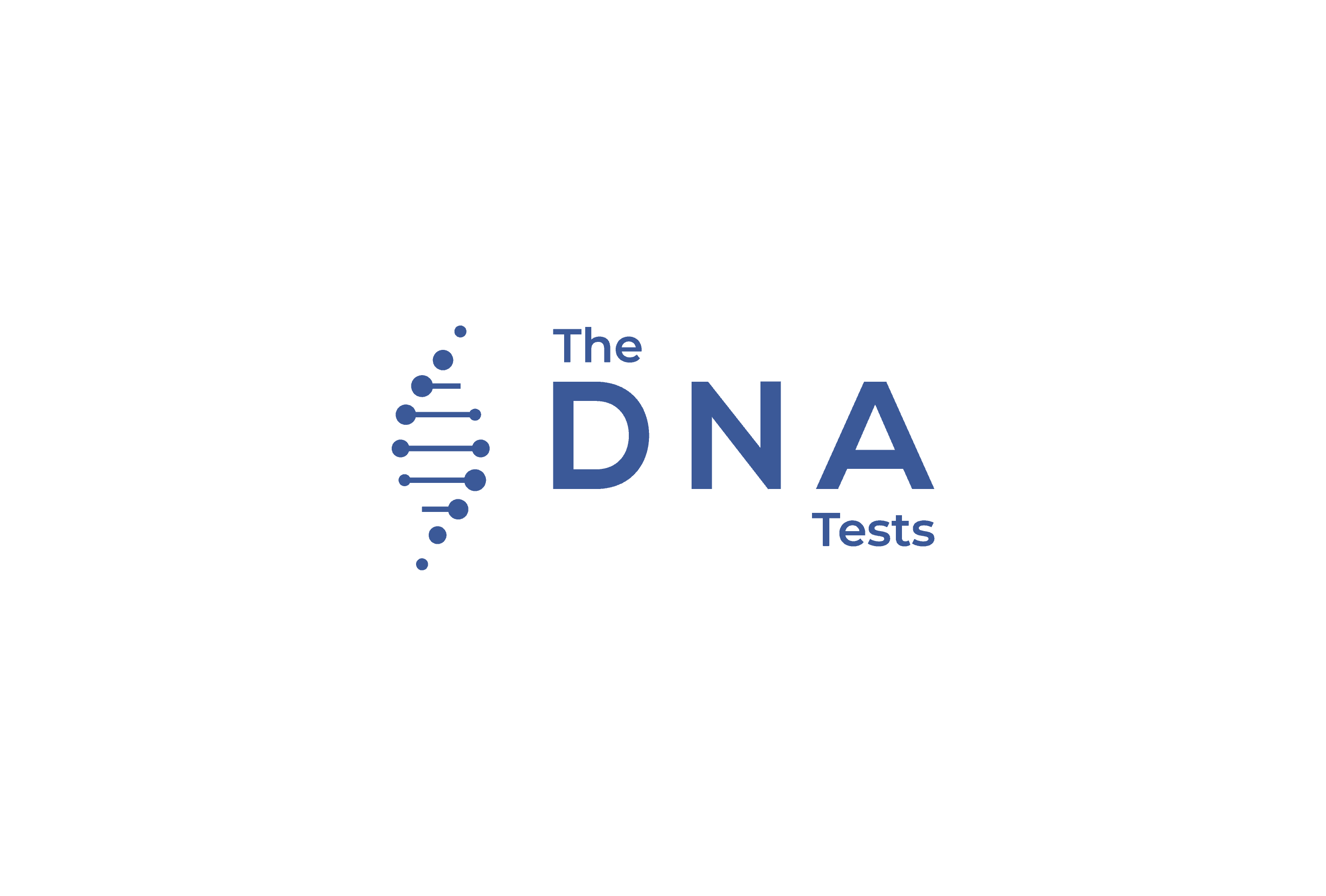 Throughout his career, Andras Kovacs has developed a deep understanding of DNA and its applications in genealogy and genetic testing. He has helped thousands of individuals uncover their ancestral heritage, using cutting-edge DNA analysis to trace family lineages and reveal connections across generations.